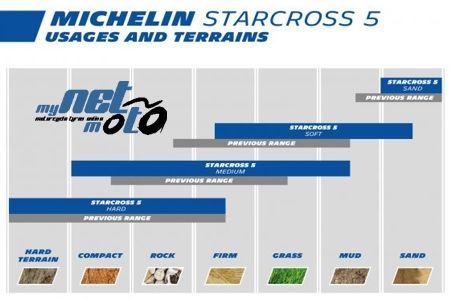 Michelin Australia today launched the new MICHELIN StarCross 5 range of motocross tyres.

Available in four versions (Hard, Medium, Soft and Sand) MICHELIN StarCross 5 tyres are designed to give high levels of performance on all types of ground conditions and terrain found in motocross and cross country races.
Lighter casing has reduced weight by as much as 15 percent, with the average across the StarCross 5 range about 10 per cent. The most obvious by-product of trimming the 'fat' is less unspring weight, which has palpable benefits in terms of braking, handling and general manoeuvrability.
The lighter casing is down to a new production technology, with the three-ply nylon design jettisoned in favour of a two-ply polyester construction. Michelin claims the update has not only reduced tyre 'rebound' but lateral rigidity remains unaffected. And the StarCross 5 tyres also also require less 'warm-up' compared to their predecessors.

---
MICHELIN StarCross5 SOFT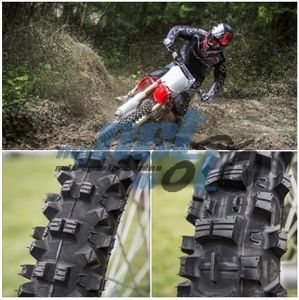 90/100-21
100/100-18
110/100-18
120/90-18
100/909-19
110/90-19
120/80-19
---
MICHELIN StarCross5 MEDIUM
80/100-21
90/100-21
100/90-19
110/90-19
120/80-19
100/100-18
110/100-18
120/90-18
---
MICHELIN StarCross5 HARD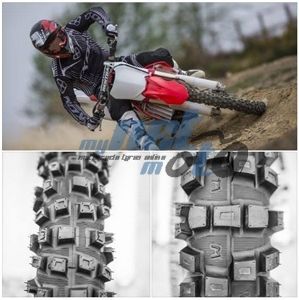 90/100-21
110/90-19
---
MICHELIN StarCross5 SAND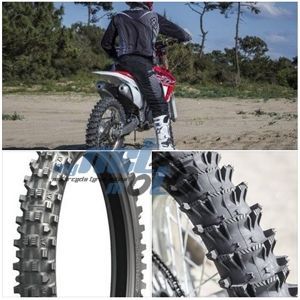 80/100-21
100/90-19
110/90-19
---
Keywords: #myNETmoto #moto #motorcycle #tyres #tirs #motorradreifen #pneumaticimoto #motopneus #neumáticosmoto #pneusmota #motorbanden #mcdaek #mprenkaat #pneumotocyklové #motorgumik #anvelopemoto #oponymotocyklowe #pnevmatikemoto #motociklariepa #padangos #motociklų #Моторезина # 自動二輪車用タイヤ #摩托車輪胎

#motocross #starcross5 #michelin
by KM - myNETmoto.com