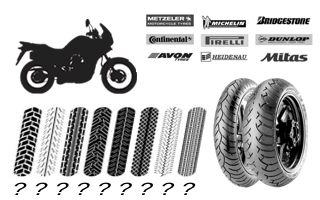 Le informazioni fornite in questa pagina sono fornite esclusivamente a titolo informativo. myNETmoto deve ritenersi pienamente scaricata da qualsiasi responsabilità verso gli acquirenti e / o terze parti in relazione, o come conseguenza, ad eventuali danni successivi al montaggio di pneumatici non autorizzati.
PIRELLI DIABLO ROSSO CORSA


2010 Diablo Rosso Corsa The most versatile hypersport tyre for road and track use Differentiated compound zones tread-pattern Enhanced Patch Tecnology (EPT) for an optimized contact patch at any lean angle on street and racetrack Com [...]
(incl. IVA escl. spedizione)
PIRELLI DIABLO SUPERCORSA


.... the new "SP "can be used also on the street.
(incl. IVA escl. spedizione)