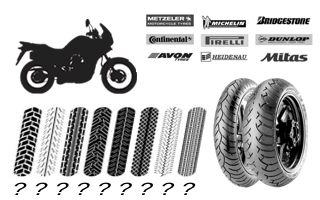 Le informazioni fornite in questa pagina sono fornite esclusivamente a titolo informativo. myNETmoto deve ritenersi pienamente scaricata da qualsiasi responsabilità verso gli acquirenti e / o terze parti in relazione, o come conseguenza, ad eventuali danni successivi al montaggio di pneumatici non autorizzati.
CONTINENTAL CONTI GO!


The new ContiGo is designed to the same exacting standards as Continental's range of tyres for larger capacity machines, providing the discerning commuter with the same ride quality, stability and confidence. The ContiGo is designed to give [...]
(incl. IVA escl. spedizione)
CONTINENTAL CONTI GO!


The new ContiGo is designed to the same exacting standards as Continental's range of tyres for larger capacity machines, providing the discerning commuter with the same ride quality, stability and confidence. The ContiGo is designed to give [...]
(incl. IVA escl. spedizione)